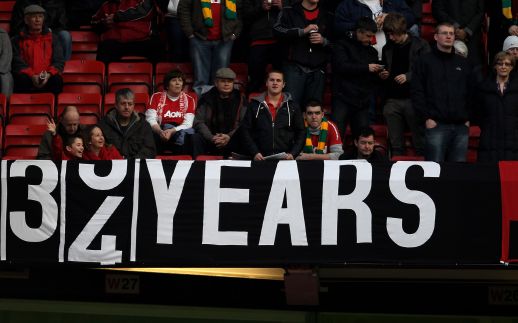 A kick in the ballboys
It's fair to say Legia Warsaw were mightily peeved last season to be ejected from the Champion's League after fielding an ineligible player in their comprehensive victory over Celtic.
Claiming it was an honest mistake to play the suspended Bartosz Bereszynski a club official described the punishment as "unjust and entirely disproportionate".
So they probably weren't best pleased last night when taking on Romanian side FC Botosani in a Europa Cup qualifying game to discover all the ballboys had been kitted out in Celtic jerseys.
The bantz backfired with the 'Legionnaires' running out comfortable 3-0 winners but even so kudos to the hosts for some majestic mirth-making.
CONFIRMED: Matt Smith completes move to Fulham for an undisclosed fee and signs a 3-year deal with the London club #lufc #DeadlineDay

— Leeds United FC (@LUFC) September 1, 2014
Leeds accidentally troll own fans
Leeds United fans are a hardy bunch especially when it comes to rolling their eyes at their own club taking a comedy gun, aiming at its own foot then firing all six rounds into it.
On transfer deadline day last year, however, the hapless Yorkshire outfit discovered new depths to plummet.
With the clock ticking closer to midnight after a day of frustrating inactivity the club's social media team decided to raise false hope in their fanbase while making thousands tired for work the next morning.
"Don't go to bed just yet…there is still work to be done" they teased, in a tweet they soon-after deleted.
Who could it be? A triumphant return of an Elland Road great perhaps? Maybe that playmaker the team so desperately needs?
Alas there were no exciting incomings, only the departure of two strikers to further weaken the squad with Matt Smith moving to Fulham and Dominic Poleon signing for Oldham.
"After a busy last hour that is us done for the 2014 Summer Transfer Window", came the final tweet before bedtime, a cruel punchline to a wholly avoidable prank.
[embedded content]
Welcome to Manchester our kid
Suffering in the shadow of their hated neighbours' dominance Manchester City fans consoled themselves for years with the technicality that Old Trafford stands outside the city limits. They were, according to administrative boundaries at least, the only team from Manchester.
Aware of this the club wasted no time in capitalising on the local bragging rights by plastering an infamous poster up on Deansgate welcoming Carlos Tevez following his jaw-dropping desertion from red to blue. Subtle it was not, yet Sir Alex Ferguson duly took the bait unleashing a tirade that probably had the City marketing team giggling into their barm cakes.
"It's City isn't it? They are a small club with a small mentality," the noisy neighbour chided.
The arrival of Louis Van Gaal saw us getting in on the act last year with a "Welcome To Vanchester" billboard. Well, it would have been rude not to.
35 years…oh, 0 years
Not that United are whiter than white when it comes to ribbing their rivals. A ticker banner was gleefully hung on the Stretford End for several seasons displaying how many trophyless seasons those lot down the road had endured, a figure that was amended with every passing season.
The banner was reluctantly taken down in 2011 after City's FA Cup triumph with a debate soon springing up on what might replace it. The number denoting how many years have passed since those responsible last kissed an actual girl was sadly voted down.
NEWS | Here's the full story on @DickieLee move to Championship strugglers @fulhamfc https://t.co/N0qDZY9gIY pic.twitter.com/Gk4ozZTUqI

— Brentford FC (@BrentfordFC) March 26, 2015
Brentford get their claws out

When the Bees' reserve keeper Richard Lee moved on loan across London to Fulham last year it brought about a Twitter-takedown that was as bitchy as they come.
Brentford's promotion hopes may have been flailing at this point but they still didn't waste the opportunity to remind everyone they were their league's top dogs from the capital with a tweet that described the Craven Cottage side as 'Championship strugglers'. The person responsible then presumably lapped up a saucer of cream.
Fulham responded with sanctimonious brevity with a retort straight from the 'How To Win At Twitter' handbook. "Bless" they simply tweeted back, a match-winner admittedly but also arguably a distant cousin of 'Whatevs'.
Children please, you're better than this.
1860 get down 'n' dirty
New CEOs are supposed to talk their clubs up. It's part of their M.O. But when your city rivals are the all-conquering behemoths Bayern Munich some sympathy is warranted for 1860's Markus Rejek on finding something – anything – to brag about.
Credit then is due for his Swiss Tony angle that artfully ignored all mention of stature, history, or silverware gleaming in their respective cabinets.
"1860 has much more sex than Bayern", he boasted last summer possibly before making a leery face and drilling a finger into a cupped hand.
One look at Franc Ribery's mush and it's hard to disagree with his assertion but Bayern chairman Karl-Heinz Rummenigge couldn't resist firing back anyway.
"More girls and women come to watch Bayern games than go to 1860 matches. That should prove we are the sexier club."
Anyone else find all this a touch seedy?
[embedded content]
Gerrard gets the thumbs rush
For wind-up lolz they breed them young at the Bridge. This cheeky scamp executes the perfect handshake dupe on Liverpool ledge Stevie G before pulling away his hand to thumb his nose. The set-up is perfect too with a plaintive request for acknowledgement straight from the cast of Oliver. CEOs and social media teams take note: This is how epic trolling is done.