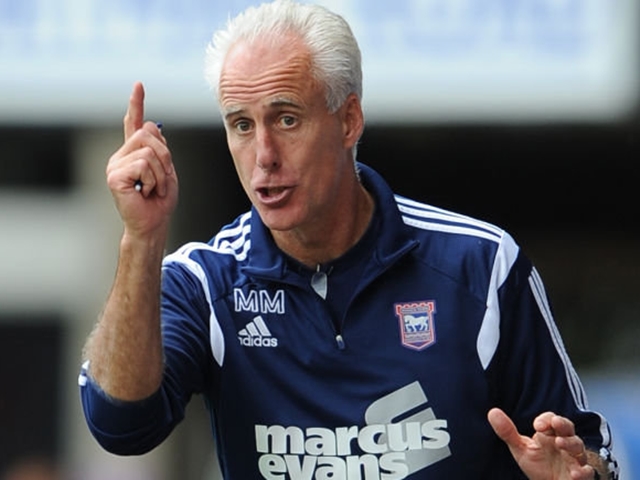 Because it matters
In the rarefied air atop the Premier League the fat lady – who looks suspiciously like Steve Bruce – has sung her final aria and the usual suspects have predictably secured their Champion's League spots. Excuse us a moment while we stifle a yawn.
The title is all over bar the boastful shouting of Jose Mourinho and while we can kid ourselves that it actually matters who finishes second, it doesn't. Not really. Certainly not in comparison to its Championship cousin.
One league below the difference between second and third is the guarantee of a mind-boggling fortune, the chance to spend that mind-boggling fortune on players your mum's heard of, and at least one season's entry to a VIP club that lavishes you with dream trips to Old Trafford, media exposure, and incalculable status.
It is the difference between clasping a life-changing Lotto ticket or seeing it flutter away into a nearby drain.
When Sky hype up Arsenal's trip to Manchester United next month in reality they will be playing for bragging rights and a new centre-forward's wages.
Too close to call
Each year the scramble for promotion produces enough drama to make an Eastenders scriptwriter queasy. This time out it's really excelled itself. Only three precious points separate the four clubs scrapping for the automatic spots while a further quartet are each within a win or a loss away from securing a play-off berth.
With their dreams tantalisingly within touching distance, fixtures, form, and nerve will ultimately decide matters but, save for Norwich potentially losing heart after their costly home defeat to rivals Middlesbrough last Friday, very little is clear-cut. This means fingernails chewed down to the knuckle for the supporters and plenty of thrill and spills for the voyeurs.
All four at the top have winnable games for their remaining two fixtures so the unedifying but pertinent question is who will choke?
Bournemouth arguably have the most difficult hurdle to come – an away trip on the final day to in-form Charlton – while Middlesbrough face a Brighton side that should be safe and exhaling with relief. On that premise the 4-6 on Boro in the promotion market is a tempter, as the bet would still be alive should they end up in the play-offs (Bournemouth and Watford are 1/5).
[embedded content]
What's at stake
All you romantics look away now because it's time to talk finances. While the prospect of Bournemouth or Brentford sitting at the top table is undoubtedly the stuff of fairytales it's also worth remembering it was only seven years ago the Cherries went into administration and with debts of £4m went perilously close to the wall.
The supporters of Brentford meanwhile took a controlling stake in their club back in 2003 following a calamitous era that saw the Bees spiral into £9m of debt – more than five times their annual income.
The three clubs that reach the promised land next month each get £60m on promotion with an additional slice of the £5.2 billion recent TV deal to follow. That's not to mention the significant increase in shirt and ticket sales and the further bonanza of sponsorship deals.
Seeing Marc Pugh face up to Fabregas and co next season would be thrilling. Seeing the south coast club consign their financial woes to history would be priceless.
Likability
Gauging likability is as subjective as it comes. One man's Joey Barton is another man's Joey Barton but from the eight clubs still in contention for glory it is hard to find a villain using anyone's criteria. There's Watford with their mad Italian loanings counterbalanced by Steve Gibson's sensible governing of Middlesbrough and a promising manager in Aitor Karanka we'd all like to see tested in the Premier League.
Norwich remain a neutral's favourite while Bournemouth and Brentford are Cinderellas standing in the entrance hall to a life-changing ball.
Who wouldn't welcome a return to the top flight for the eminently quotable Mick McCarthy or Vine-friendly Steve McClaren which just leaves us with Wolves. If you hate Wolves you probably scowl on waking each morning.
Play-Offs
And when all is said and done; once Chelsea lift their fourth Premier League crown, and the four clubs with the highest wage bills secure the top four placings, and the tears have dried at Vicarage Road and the Riverside and elsewhere as dreams have been realised and dashed, we are left with the craziness of the play-offs, and drama like the below to look forward to.
But that's another story for another time. The final chapter in an astonishing, unpredictable, and utterly exhilarating Championship season.
[embedded content]