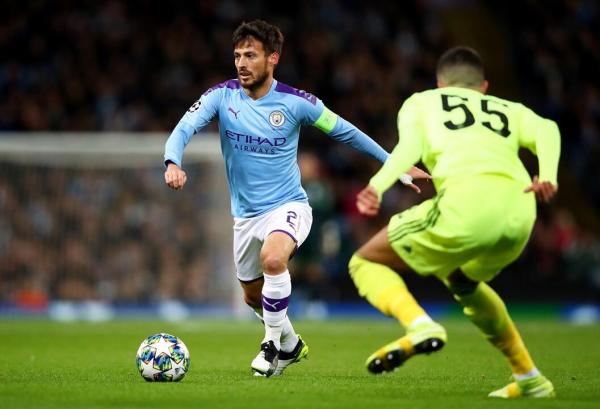 After leading Manchester City to a fourth-place finish in his first season in charge at the Etihad, Pep Guardiola told reporters "at a big club, I'm sacked. I'm out. Sure. Definitely." Three years and two league titles later, there is little doubt now that Man City are a big club. How, then, must he feel about a league campaign that brought nine defeats, an 18-point gap to the champions, and only three points more than he won in his 2016/17 season?
Liverpool's brilliance has distracted from the story of Man City's disastrous campaign; from the sort of alarming drop-off that surely would have put Roberto Mancini or Manuel Pellegrini under serious threat of losing their job.
Guardiola, of course, is the real deal and City haven't even considered sacking the manager. But he is certainly under pressure. Another season like this one and serious questions would be asked.
Fortunately for City supporters, that doesn't seem likely.
New arrivals can solve tactical issues
Having scored 103 goals this season, Man City's only real tactical flaw has been failing to screen against counter-attacks sufficiently well. In his younger days Fernandinho's work in central midfield prevented opponents from taking advantage of City's high line, while up until 2019/20 Vincent Kompany organised the defensive structure in the absence of detail from the dugout (centre-backs have always been a blind spot for Guardiola).
Wolves, Norwich, Tottenham, Chelsea, and Man Utd have beaten City this season by piercing through the middle, countering easily through the often passive midfield before punishing the club in the spaces behind their left-back. It is a worrying simple tactic deployed by numerous clubs throughout the campaign.
The good news for City fans is there's nothing wrong with the team's structure, which is as complex as any in the league and will receive further work over the summer. Instead, they simply need new recruits to patch things up. Nathan Ake is certainly a good start.
They could still do with another top centre-back to provide competition, but given the speed with which the board have moved to sign players this summer – with Ferran Torres also joining soon in a brilliant piece of business for the club – Guardiola will get the reinforcements he needs.
Bad luck with injuries is behind them
Not that City necessarily need many players, given Aymeric Laporte and Sergio Aguero will play a bigger role next year. The French centre-back only managed 15 league appearances after suffering a serious injury at the end of August, and across those matches City only conceded six goals, keeping 11 clean sheets (73%).
With a stronger centre-back alongside him, Laporte ought to be able to lead City to a considerably improved defensive record, instantly lifting them back up to the summit of the Premier League table. What's more, Torres adds firepower rather than places it, in that Leroy Sane missed the entire season, while Aguero was only fit to start 18 league games – and scored 16 goals.
Better luck with injuries and Man City should automatically return to their 100-point level.
Liverpool drop-off expected
As we highlighted yesterday, there are several reasons to believe Liverpool will not be able to repeat their feat of the last two seasons, dropping back down towards the 90-point mark. Jurgen Klopp was unwilling to spend big on Timo Werner to provide competition, suggesting they won't strengthen enough to carry the burden of an exhausting campaign, particularly given recent performances without just one or two of their usual starters have led to stuttering football and dropped points.
Liverpool outperformed their xG to a total of 25 extra points, winning 14 of their league games by just a single goal and winning just seven of their final 15 games. There is a sense that Liverpool may be slowing down as opponents discover small tactical weaknesses to exploit, as Watford and Arsenal have shown in recent games.
Cancelo and Rodri will step up
Man City's squad is an ageing one, and in the medium-term that is a cause for concern for Guardiola. But for the 2020/21 season, supporters can expect improved performances from the squad overall as Rodri and Joao Cancelo improve on their first-season showing.
It was always going to take time for Rodri to adapt to the tempo and physicality of English football, particularly in such a difficult midfield position; it is easy to become overrun without experience of the tactical landscape in England. But Rodri, who also had to deal with the transition from a reactive Atletico Madrid, is beginning to look worth the £60 million City paid.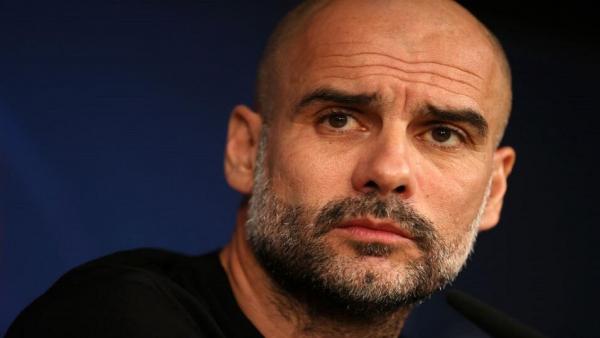 Cancelo, signed for £58 million, has endured a surprisingly tough start to life in Manchester, and yet after performing well at left-back against Watford this month Guardiola said he is 'a completely different individual from when he arrived' and has been 'the best player in training' since the restart'. Cancelo might just be answer to their left-back problems.
No more motivation issues
Having already secured the title, Liverpool won just four of their final seven league games of the season and were generally unconvincing, recording a single clean sheet and conceding eight goals in total. It was the perfect example of how fine the margins are in football; how even the smallest subconscious drop in motivation impacts performance levels.
Man City, then, can be forgiven for taking their eye off the ball on occasion this season, carelessly falling to Premier League defeats when the team had nothing to play for. Liverpool were nine points clear by November and champions-elect shortly after. It is no wonder City fell away further, and no surprise they suddenly turned it on for the 2-1 victory over Real Madrid in the Champions League in February.
And so when the league table resets in September, City will feel refreshed, and – with several new signings to plug the tactical flaws and a potentially weakened opposition – will begin the 2020/21 campaign as clear favourites.
Source: Betfair Premier League