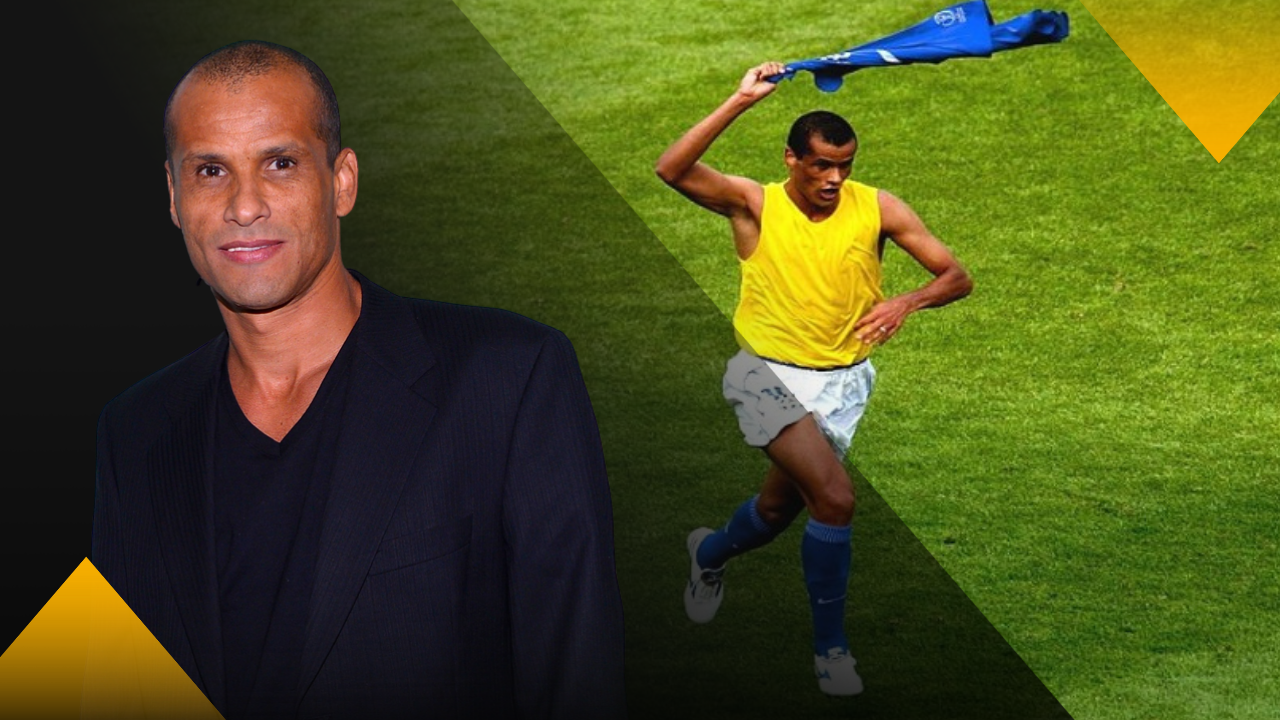 In this week's exclusive Rivaldo tells us why he believes Man City's capture of Erling Haaland was brought forward, what next for Gabriel Jesus, and why Real Madrid need to act now…
"He arrives with some Champions League experience, plenty of Bundesliga goals and a great desire to fight for major titles so he and City could be a very successful partnership in the coming years."
This week Manchester City has gone ahead and triggered the clause of top scorer Erling Haaland even before the end of the season. I reckon the club will have moved ahead on the announcement as a strategy to 'stifle' some of the criticism following their unexpected Champions League elimination.
Of course, the quality of the Norwegian striker is in no way in question, and he will certainly be a great signing for the club.
However, I also see this as a way to quieten the criticism from the club's press and fans.
With the arrival of another big world star, the pressure on Pep Guardiola to finally win the Champions League will be even bigger, after all, he has been getting almost all the players he has been asking for since he arrived at the club.
On the other hand, the team will be even stronger because it should keep its base that already brings a lot of integration and now will include a fantastic scorer that can translate the good football of the team into many goals.
Erling Haaland is a great player that arrives at the right time
After two seasons of affirmation in European football with Borussia Dortmund, no one has any doubt anymore the enormous quality of this young player, who will certainly be a great weapon for City to attack next season.
He arrives with some Champions League experience, plenty of Bundesliga goals and a great desire to fight for major titles so he and City could be a very successful partnership in the coming years.
His speed, finishing and strong shooting will combine very well with English football and I imagine that he will be one of the top scorers in the country for many years, and consequently competing strongly for the Golden Ball because he will also fight for the Champions League, Premier League, etc.
Gabriel Jesus' moment to ponder his future
I have been saying for a while that Gabriel Jesus had the quality to be a starter at Manchester City and he has ultimately shown it in recent weeks with great performances and many goals, however, the arrival of Haaland will make life difficult for him next season.
So, I believe it might be the right time to leave as his notoriety is on the rise with his good form and many clubs are coveting him.
The best way to solve all this would be to sit down and talk to Pep Guardiola in order to know if he will have a place as a regular starter next season, something that is difficult, and if the answer is as expected, then seek an exit to another big English club or even in Spain.
With his speed and intelligence on the pitch I think he could fit in very well at some of the best clubs in Spain.
Real Madrid must hasten announced signing of Kylian Mbappe
One of the clubs that also seemed interested in Haaland was Real Madrid and I believe that after his confirmation at Man City, the Spanish club needs to complete the signing of Kylian Mbappe.
The French player has the dream of playing in the Merengues shirt and the club would have a lot to gain from him on the pitch, especially at this stage where he would form an attacking trio with Vini Jr and Benzema.
This is a transfer saga that has been going on for some time, and everything indicates that it will lead to Real Madrid signing him, however, they need to be alert to any last-minute attack by another club that could divert him from the Spanish route.
Source: Betfair Premier League