As the Champions League enters its 'sh*t just got real' stage we thought we'd ask YOU scruffy nerf-herders which bets you'd like to see – and hats off to you – you didn't let us down.
Some showed a fond appreciation for footballing narrative with suggestions like 'Toni Kroos to score winner in Final vs Bayern', while others focused on the two greatest players in the World with ideas like 'Ronaldo and Messi both score in both semi-final legs AND the Final'.
Then there were the hundreds of you who proved the 'Suarez-biting-people thing' isn't going away anytime soon.
Anyway without much further ado, here are the suggestions of yours we managed to price up.
Semi-Final
– All four teams score in first leg 5/2
– No teams score in first leg 120/1
Final
– Luis Suarez scores the winner 10/1
– Messi scores winner in Final WITH HEAD 16/1
– Toni Kroos to score winner in final vs Bayern 33/1
– Buffon Man of the Match in the Final, Juve win on Pens 66/1
– Gotze scores winner in Extra Time in the Final 100/1
– Suarez bites Cheillini in Final 100/1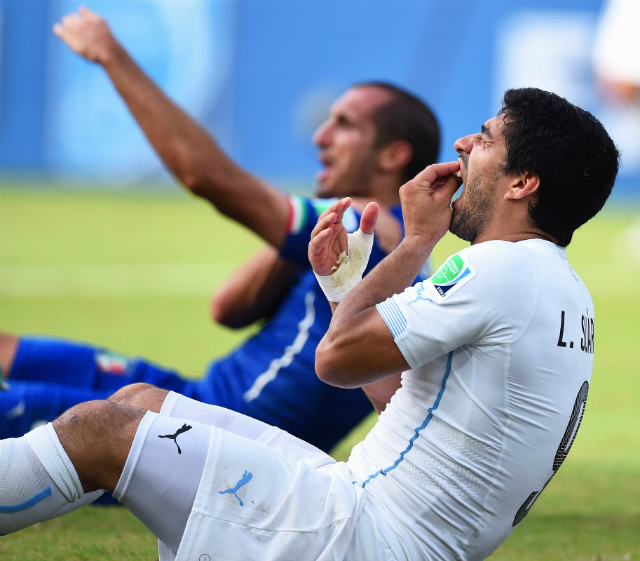 – Suarez bites Ronaldo in the Final 100/1
– Ronaldo and Messi both sent off in Final 250/1
Specials
– Juve/Napoli win CL/Europa double 20/1
– Ronaldo & Messi BOTH score in BOTH semi -final legs AND the final 250/1
– Juve to win BOTH semi and final on penalties 25/1
All of these are up now on site and available by clicking HERE and selecting 'Champions League Specials'.